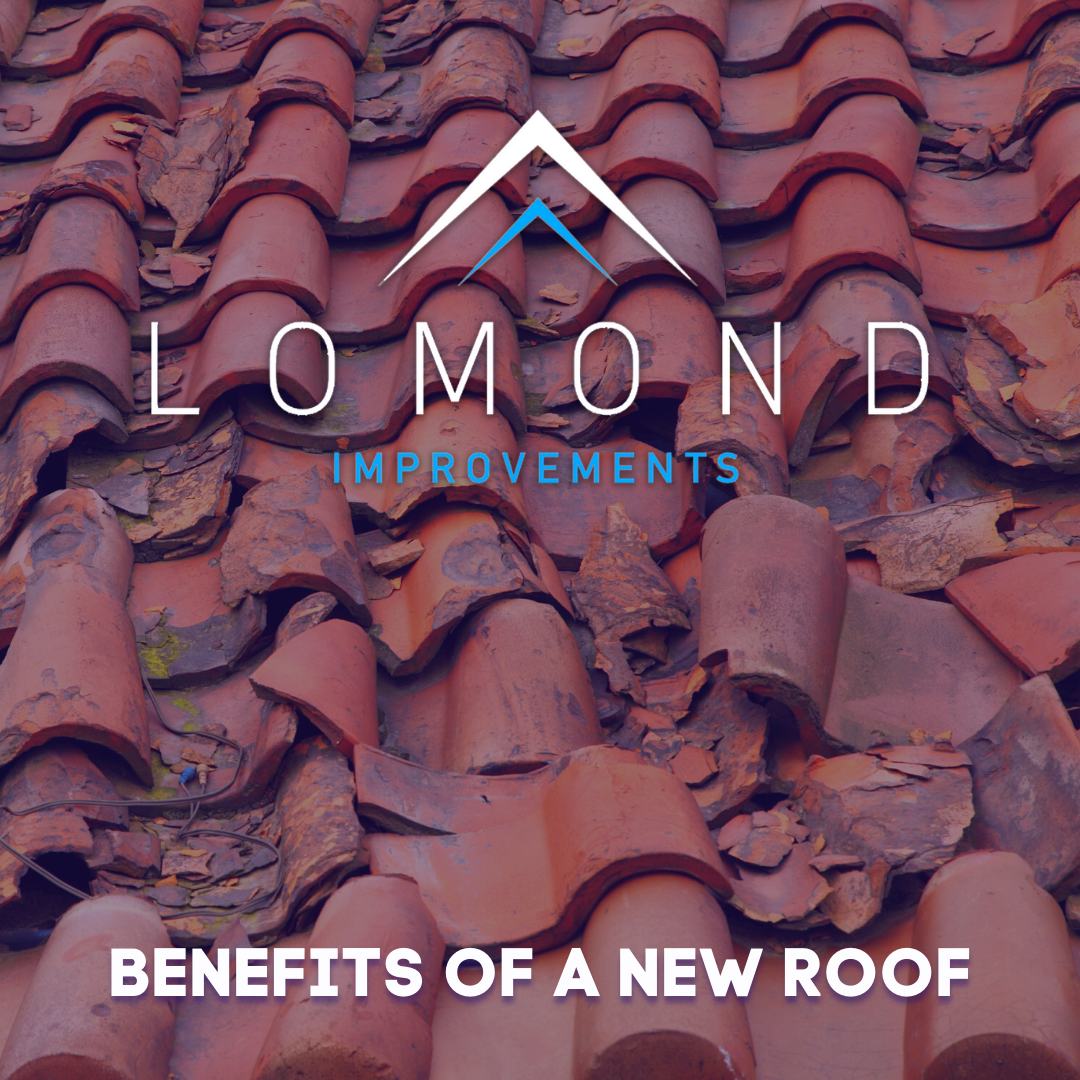 8 March 2022
Benefits of a New Roof
The idea of a new roof might sound great to you, but you may also be put off by the investment and the time. There's never been a better time to invest in your property though – especially if your working situation has changed – This week at Lomond Improvements, we wanted to share with you some of the benefits of a new roof.
It protects your home.
The roof over your head. It's a common phrase and it generally means safety, warmth and comfort – A home should be your safe place and a comforting space to retreat back to after a hard day, if it has a leaking or structurally damaged roof then water getting through in small amounts over time could cause more damage. This is not just unpleasant to look at but also poses a health risk for you as it can create mould and mildew growth inside the house which could eventually get into your lungs causing further problems such as asthma. There are lots of different reasons why roofs might need fixing including storm damage, they may just be old, or maybe they were poorly made in the first place. Either way if you find that one is damaged best to get it looked at as soon as possible so you can prevent any further problems down the line.
Is your roof old, outdated or damaged? All roofs need replacement eventually due to the constant weather and the advances in technology when it comes to materials.
At Lomond Improvements, we have over 30 years of experience in all elements of roofing – including re-roofing and new roofs. We use the best materials on the market to help protect your home and provide an immaculate finish which will keep your home looking fresh for years to come.
Contact us to discuss your roofing issues or to get a free quote for a new roof – our team are always happy to help.